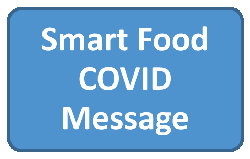 COVID-19 Smart Food Message – Rebuilding the food system, but getting our priorities right!
Due to the COVID-19 pandemic we are going to have to rebuild and overhaul our food system. How do we make it nutrition secure, secure for the most vulnerable in our society, and climate change and pandemic-proof? The solution lies in getting our priorities right, by placing nutrition, the environment, and the producers of food at the center of the discourse on transforming the food system and restoring equilibrium and equity.
This means foods that are smart – good for you, planet and farmers and all producers – being at the center of the food system… See more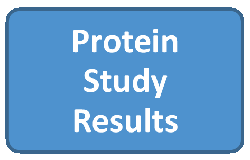 Study shows millets and legumes combined provide a complete protein, highly digestible and power-packed nutrients
Legumes are the most common plant-based protein sources and more affordable than most protein alternatives, but many are not a complete protein as they are low in one of the essential amino acids – methionine.
A study published in Cereal Chemistry journal has shown the value of legumes and millets as a powerful food combination that has:
High levels of protein
Complete protein (all essential amino acids)
High protein digestibility
High levels and wide range of major micronutrients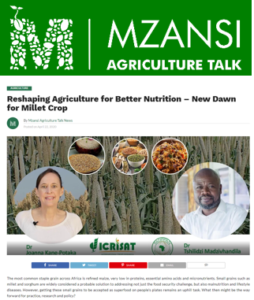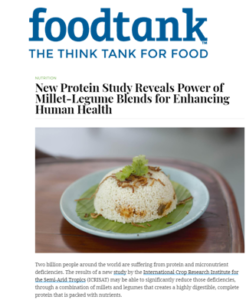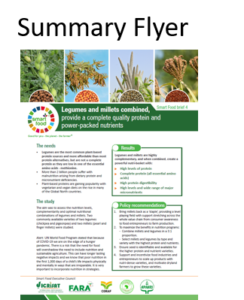 Explore Focal Country Activities