In recent years, Smartfood has been investigating the market potential of millet, sorghum, and pigeonpea in Tanzania. Although these high-protein grains are abundant and nutritious, they aren't present in many staple dishes. Our team developed a program that incorporated these healthy and economical grains in school lunches, and tested their potential in the urban market through processing and product introduction.
Background
Tanzania is one of the largest pigeonpea producers in the world. It is estimated that more than 300,000 hectares are under cultivation of the drought tolerant legume. The country produces approximately 200,000 MT of pigeonpea every year, but 80% of it is exported to India as whole grain. Pigeonpea consumption is low despite the need for protein to be included in diets of rural and urban poor, which is dominated by maize and cassava.
The Smart Food project in Tanzania was designed to look for solutions to the two main problems – lack of market for pigeonpea, finger millet, and sorghum, and poor nutrition throughout the country.  
Testing in the rural school food program
We worked with 4 schools to implement a nutrition education program and diversify the school meals with new recipes – substituting maize ugali with finger millet porridge and beans with pigeonpea. A total of 2,000 students tried the new millet and pigeonpea meals, the recipes significantly higher in energy, protein, total fat, iron, zinc, calcium, and magnesium.
We measured success in terms of economic, social (acceptability), and nutritional impact, and the results were promising:
87% of students changed their perception and choiceschoices

Schools saved an average of $8.5-$42 per meal, translated into more budget for extra fruits and vegetables

91% of students wanted both pigeonpea in school meals

98% of students wanted sorghum or millet porridge in school meals

A new potential nationwide market was created

where 700 metric tonnes of pigeonpea per week = $300,000

140 metric tonnes of sorghum/millet per week = $200,000
Nutritional comparisons of the previous menu vs the new diversified menu:

Testing in the urban market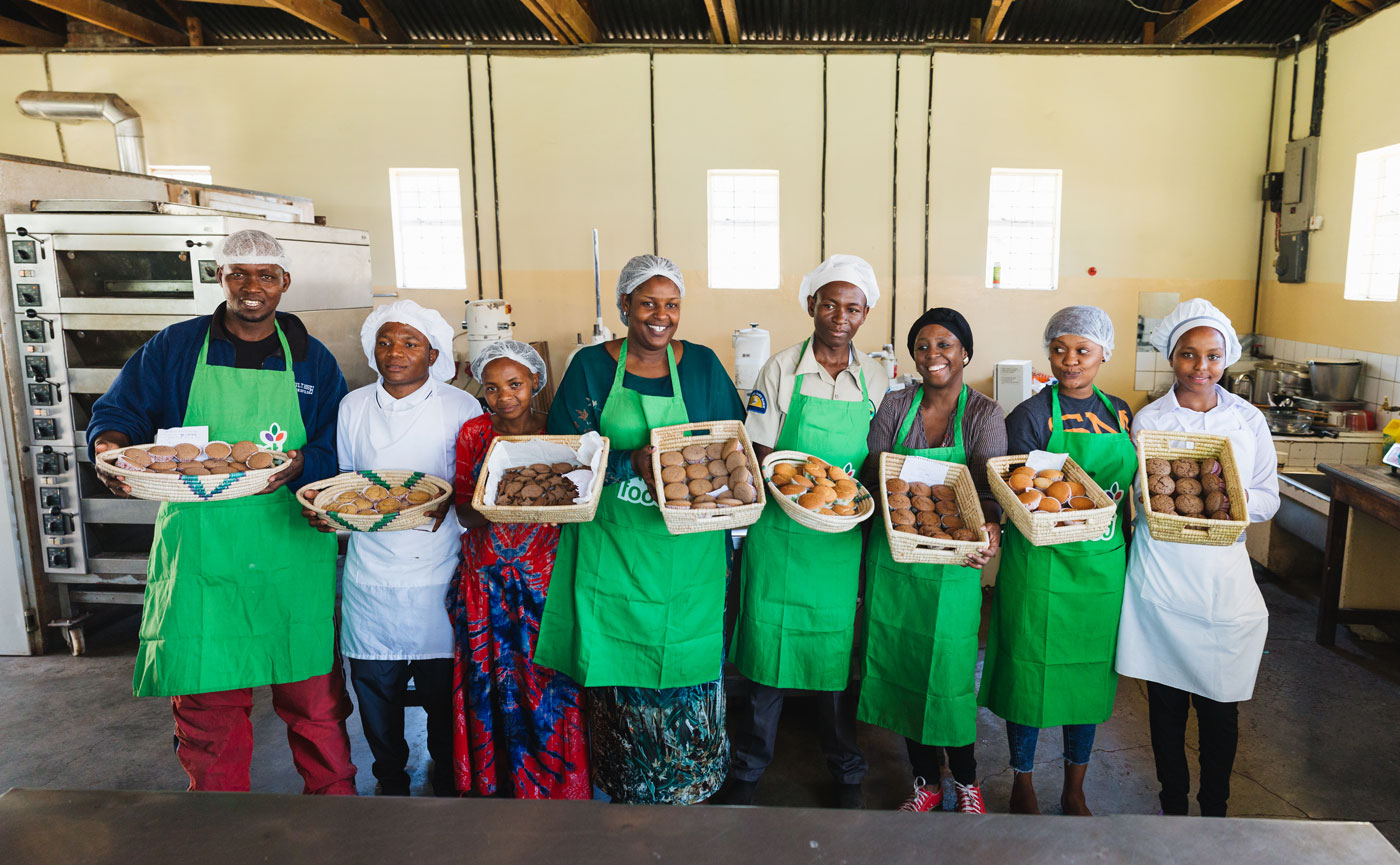 A variety of cookies, cakes, donuts, mandazi, and porridges were prepared and presented to a tasting panel, and the five highest-performing products were selected for market introduction in Arusha. The products, made of composite flours of millet, sorghum, or pigeonpea, were promoted in restaurants and bakeries, while the final products were promoted in retail shops.   
Value addition processors were trained on how to use composite flour to make products for selling in the market. The project partnered with one of the processors – Halisi Company Ltd – to introduce the flour products into the Arusha market. A team of marketers led a marketing activation in Arusha, and brand ambassadors conducted door to door promotion, collected retail leads, and provided promotional posters to retailers. 
Results from this pilot project demonstrate that there is indeed tremendous market potential for the three crops of focus. The market development of millet, sorghum and pigeonpea in Tanzania could have a significant impact not only on the farmers' livelihoods, but also on the nutritional status of the consumers.  
New products were put on the market to test consumer acceptance, and feedback and sales were extremely positive.
 Smart Food study undertaken in collaboration with the SOMNI project
Study funded by